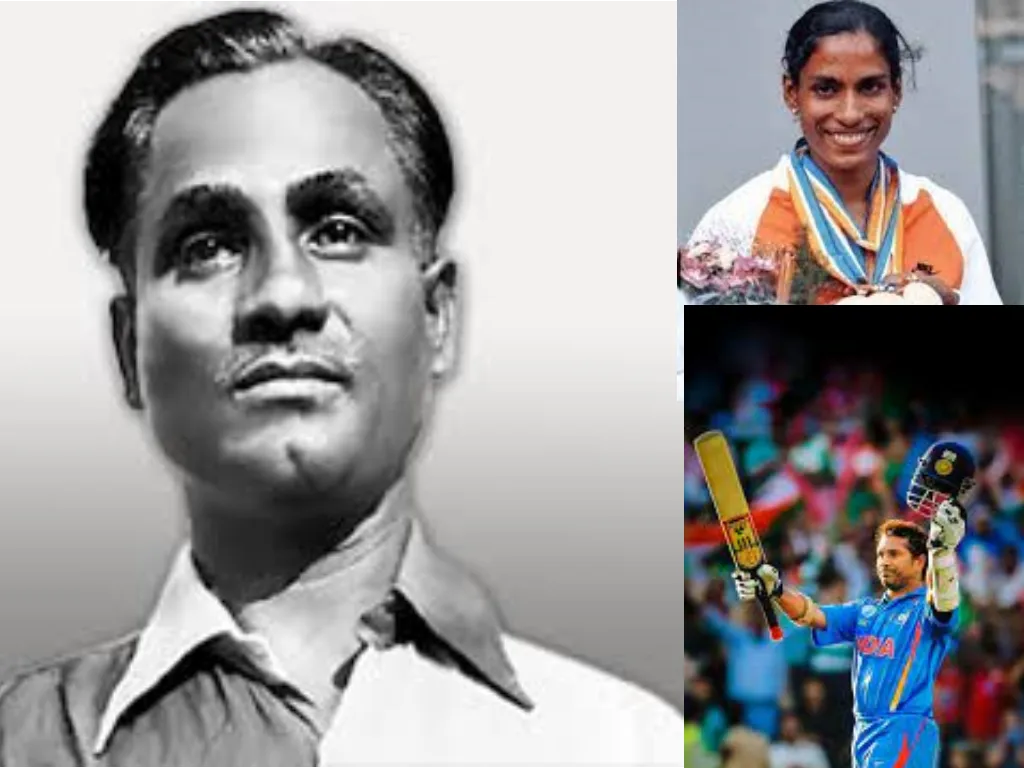 Independence Day 2023: In a nation of ardent sports enthusiasts, where people glue themselves to screens for hours to witness Olympic spectacles or journey great distances to experience live cricket matches, there is an abundance of individuals who have truly embodied the fervor for this realm.
The annals of Indian sports are rich with iconic athletes who have represented the nation on the global stage and achieved greatness in their respective disciplines. While the list is extensive, on the occasion of Independence Day, let's shine a spotlight on five perennial sports luminaries of India.
Independence Day 2023: Five all-time sporting stars for India
Dhyan Chand – Hockey
Renowned as the Hockey Wizard, Major Dhyan Chand remains an indelible name in the annals of Indian field hockey. His elegant stick-handling and goal-scoring prowess were legendary. He earned a place in the Indian hockey team during the 1928 Amsterdam Olympics, where they clinched a gold medal on their inaugural appearance. Dhyan Chand secured three Olympic medals in a resplendent career. His contribution to Indian sports is so profound that his birthday (August 29th) is observed as National Sports Day in the country.
Also Read:
Sachin Tendulkar – Cricket
The Cricket Deity, Sachin Tendulkar, elevated India to unprecedented heights in the realm of cricket. There are scant batting record books that don't bear his name at the zenith. Throughout his over two-decade-long international career, he bore the weight of the nation's aspirations, ultimately becoming India's leading run-scorer. His unparalleled legacy unfolded before millions of fans as his teammates hoisted the maestro on their shoulders to revel in victory at the 2011 World Cup, Tendulkar's final hurrah before retirement.
P.T. Usha – Athletics
P.T. Usha, a dominant force in track and field athletics for nearly two decades, holds a significant place in Indian sports history. A year after narrowly missing a historic medal at the 1984 Los Angeles Olympics, she bounced back to capture five gold and one bronze medal at the 1985 Asian Championships – a feat that remains unrivaled by any other Indian sprinter. With 11 Asian Games medals and 23 Asian Athletics Championships medals, the affectionately named "Payyoli Express" was a crowd favorite and an inspiration to countless young aspirants. In 2022, she also made history as the first woman president of the Indian Olympic Association (IOA).
Karnam Malleswari – Weightlifting
Karnam Malleswari, whose remarkable feats often go unheralded in today's world, stood as the first woman to secure an Olympic medal for India. She clinched a bronze in weightlifting at the 2000 Sydney Games, etching a pivotal milestone and offering a substantial impetus to women in sports within the nation. Malleswari was also the pioneer Indian female weightlifter to seize gold at the World Championships.
Mary Kom – Boxing
The reigning boxing queen of India, Mary Kom, boasts a plethora of achievements. Not only did she carve her niche in a sport once deemed male-dominated, but she also ignited the ambitions of other women to embrace it. The esteemed pugilist clinched a bronze medal at the 2012 London Olympics. In 2018, she etched her name as the first woman boxer to secure six World Championships titles. Her journey is adorned with continental triumphs – amassing seven medals at the Asian Championships and two at the Asian Games. She also added a Commonwealth Games medal to her illustrious accolades in 2018.